News
More Expensive Homes for Channel 4
19th May 2021
Following the huge success of Waddell Media's one-off Britain's Most Expensive Houses, which reached 2.1 million viewers on first transmission and achieved an impressive 3m viewers in its first week of airing, Channel 4 has commissioned a four-part series.

With Waddell Media's exclusive access to part of the world's largest luxury estate agency UK Sotheby's International Realty, this new 4 x 60 mins series will bring viewers behind the doors of more of the UK's most incredible homes. The series will follow prospective buyers as they view and purchase high-priced houses across the country, as well as following the work and home lives of Sotheby's estate agents.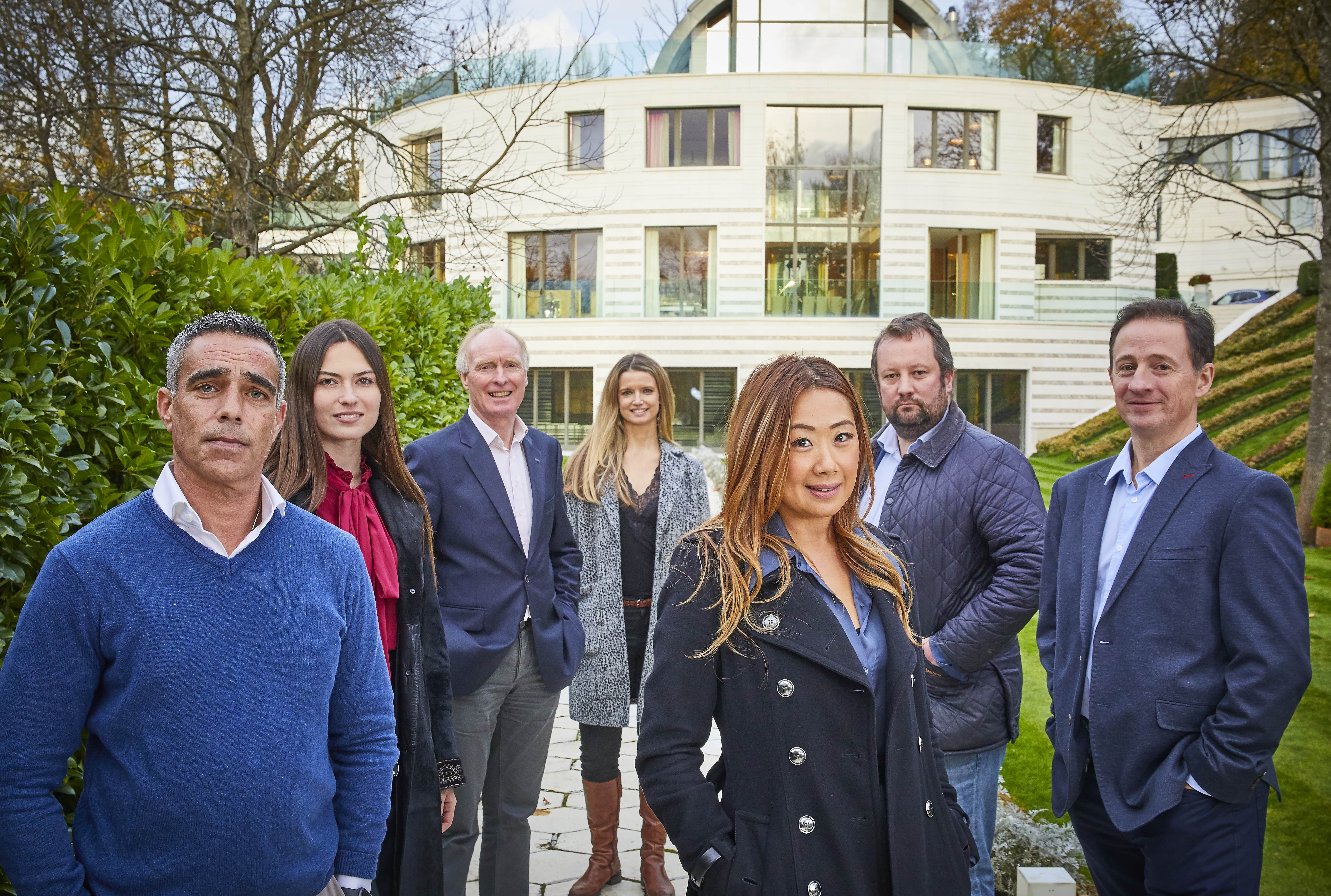 Flickerpix Wins Best Shorts Award For Stop-Motion Short 'Da Humbug'
7th April 2021
Flickerpix, our award-winning animation studio, has won a Best Shorts Award at La Jolla Shorts Competition in California for their animated Christmas short 'Da Humbug'.

'Da Humbug' is about a grumpy old man who dislikes Christmas receives an unexpected gift that opens his eyes to the true importance of the festive period.

It is one of the 10 'Shorts Yule Love' animations which was broadcasted across RTÉ platforms over Christmas 2020, and is available to watch on RTÉ Player. It was written and directed by Johnny Schumann and was produced using stop motion animation by the talented Flickerpix team.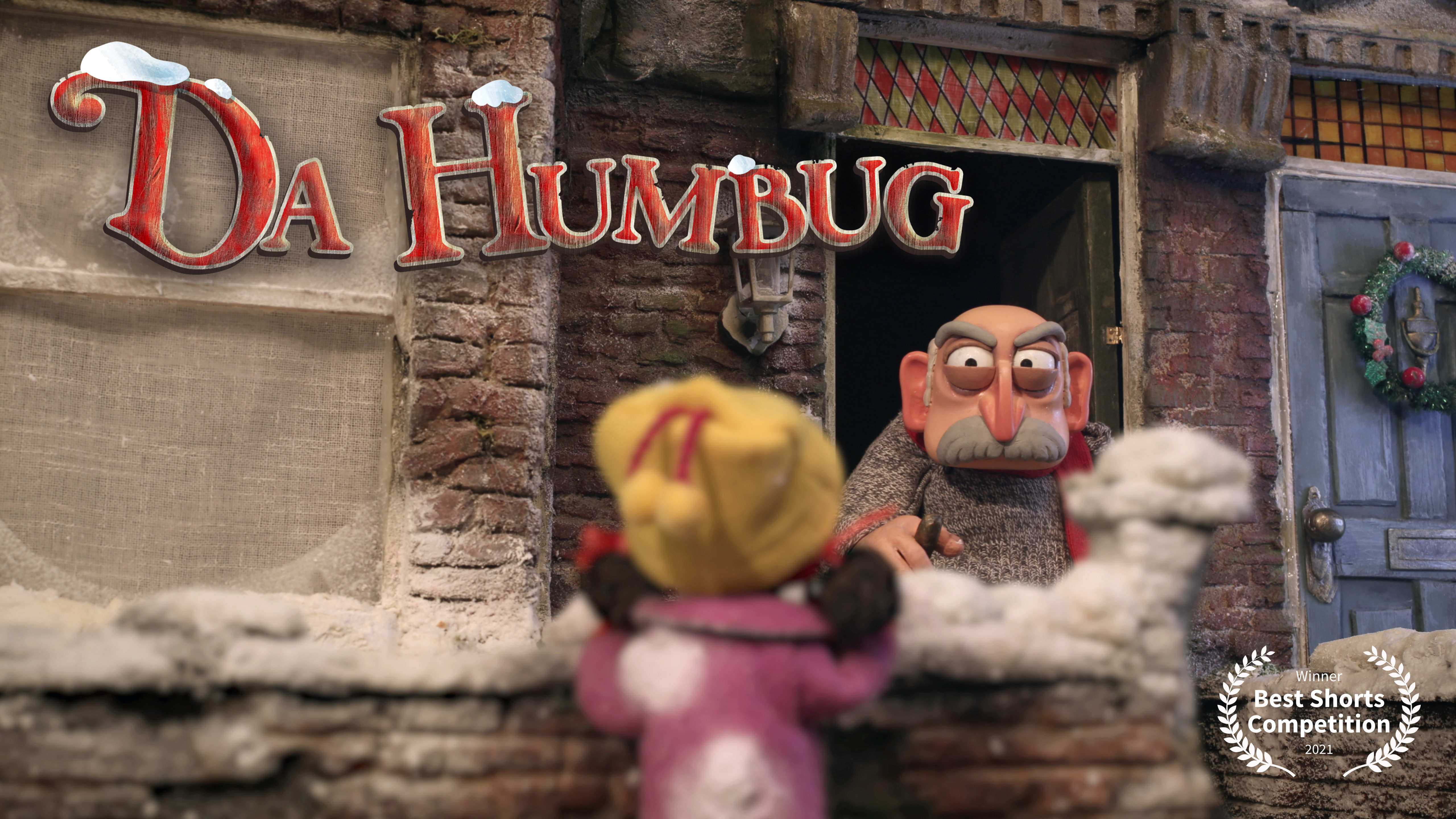 WE ARE HIRING - Irish Language Trainee Producer
15th March 2021
Waddell Media is seeking applications from fluent Irish speakers with at least three year's experience in television production for a position as Trainee Producer. This position will be part supported by Northern Ireland Screen's Irish Language Broadcast Fund.
This full-time training position will be based at Waddell Media and the trainee will develop their skills in all areas of production whilst working across a range of content. The position will last for one year and may be extended to a second year on successful completion of the scheme.
Trainees must have fluent Irish and at least three years of practical experience in television production.
Ideally candidates should have a third level qualification in one of the following disciplines: Irish, Media Studies, Accounting, Business Studies, Law.
This is a great opportunity to join an industry which holds excellent development and employment prospects.
Salary: £36,400
To apply, please send a CV and cover letter in Irish and English outlining how you meet the criteria and why you want the position. Please note that you will receive a receipt for your application.
Application deadline: 19th March 2021
Please note that interviews will be held on 25th March 2021 via Zoom
For further information and/or to apply please contact:
Tel: 02890 427646
Email:
[email protected]
Tá Waddell Media ar lorg iarratas ó chainteoirí líofa Gaeilge a bhfuil taithí trí bliana nó níos mó acu i léiriú teilifíse, do phost mar Léiritheoir Faoi Oiliúint. Maoineofar an post i bpáirt le Ciste Craoltóireachta Gaeilge Scáileán Thuaisceart Éireann.
Is post oiliúna lán-aimseartha bliana é, lonnaithe ag Waddell Media, agus beidh deis ag an oiliúnaí scileanna a fhorbairt i ngach aon ghné den léiriú thar réimse leathan ábhar. Má éiríonn go maith leis an oiliúnaí sa ról, is féidir go gcuirfear bliain eile leis an scéim.
Ní mór d'iarrthóirí Gaeilge líofa a bheith acu, chomh maith le trí bliain ar a laghad de thaithí phraiticiúil ag obair ar léirithe teilifíse.
Tabharfar tosaíocht do dhaoine a bhfuil cáilíocht tríú leibhéal acu sna disciplíní seo a leanas: An Ghaeilge, Staidéar ar na Meáin, Cuntasaíocht, Staidéar Gnó, Dlí.
Is deis iontach fostaíochta í seo a bheith mar chuid d'earnáil ina bhfuil go leor deiseanna forbartha agus fostaíochta.
Tuarastal:£36,400
Le hiarratas a dhéanamh seol CV agus litir chumhdaigh ag míniú mar a chomhlíonann tú na critéir agus an fhátha ar mhaith leat an post. Mar eolas, gheobhaidh tú admháil ar d'iarratas.
Spriocdháta: 19 Márta 2021
Mar eolas, beidh na hagallaimh ar siúl 25 Márta fríd Zoom.
Le tuilleadh eolais a fháil agus/nó le hiarratas a chuir isteach déan teagmháil le:
Fón: 028 90 427 646
Ríomhphost:
[email protected]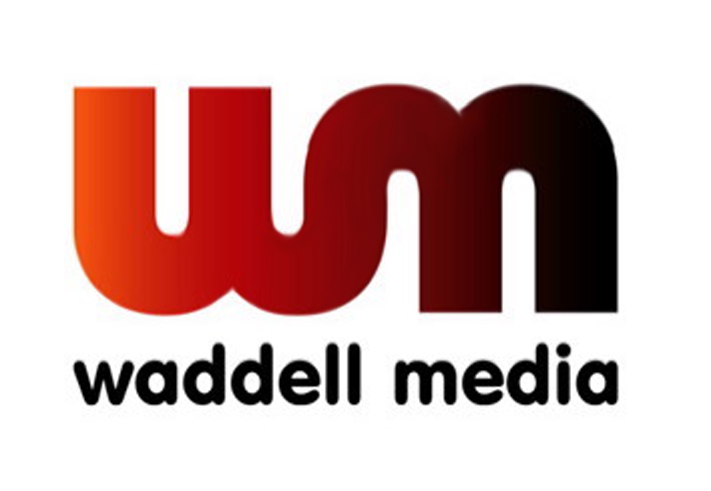 Peig Doc a ratings smash for TG4
12th March 2021
Waddell Media's documentary PEIG about the Irish language storyteller Peig Sayers clearly struck a chord, attracting 72k viewers and 6.3% share according to the overnights, an exceptionally strong performance for a documentary on the Irish language broadcaster.


Peig Sayers – widely considered to be the most hated woman in Irish history has tormented young students across Ireland for decades with her memoir 'Peig'. Described as boring, unrelenting, and unintelligible, Peig's autobiography was part of the compulsory Leaving Certificate Irish syllabus until 1995. This new documentary, presented by broadcaster Sinéad Ní Uallacháin, revisits Peig, her personality and her art as a storyteller reclaiming her and portraying her as she has never been before.

Peig was directed by Evan Chamberlain for TG4 with funding support from the Irish language Broadcast Fund.
NEW SERIES Suzie Lee's Home Cook Heroes
5th August 2020
Waddell Media's brand new series on BBC One Northern Ireland, Suzie Lee's Home Cook Heroes, starts Thursday 6th August at 7.30pm.

Winner of the BBC's national cookery competition, Best Home Cook, Suzie Lee is on a mission to help the people of Northern Ireland make the very best of whatever they have in their cupboards and create gorgeous meals from scratch.

Suzie takes one key ingredient per episode (Whole Chicken/Rump Steak/Eggs), which provides the basis for three different meal options. Detailing a range of simple techniques, short cuts and money saving tips Suzie takes us through a range of family friendly dishes based on a range of readily available ingredients.

Suzie says: "I'm on a mission to get people back into their kitchens. You can be your own hero, in your own kitchen, own it. Cooking from scratch is nothing to be scared of and anyone can be a home cook hero."

In the first episode of the series, Suzie uses a Rump steak to create Enchiladas, complete with home cooked tortilla wraps, the ultimate burger and Beef Ho Fan. All rounded off with that firm family favourite Sticky Toffee Pudding . This week she is shadowed by the McConnell's from Antrim, who have their work cut out learning a new recipe with the help of their four young children.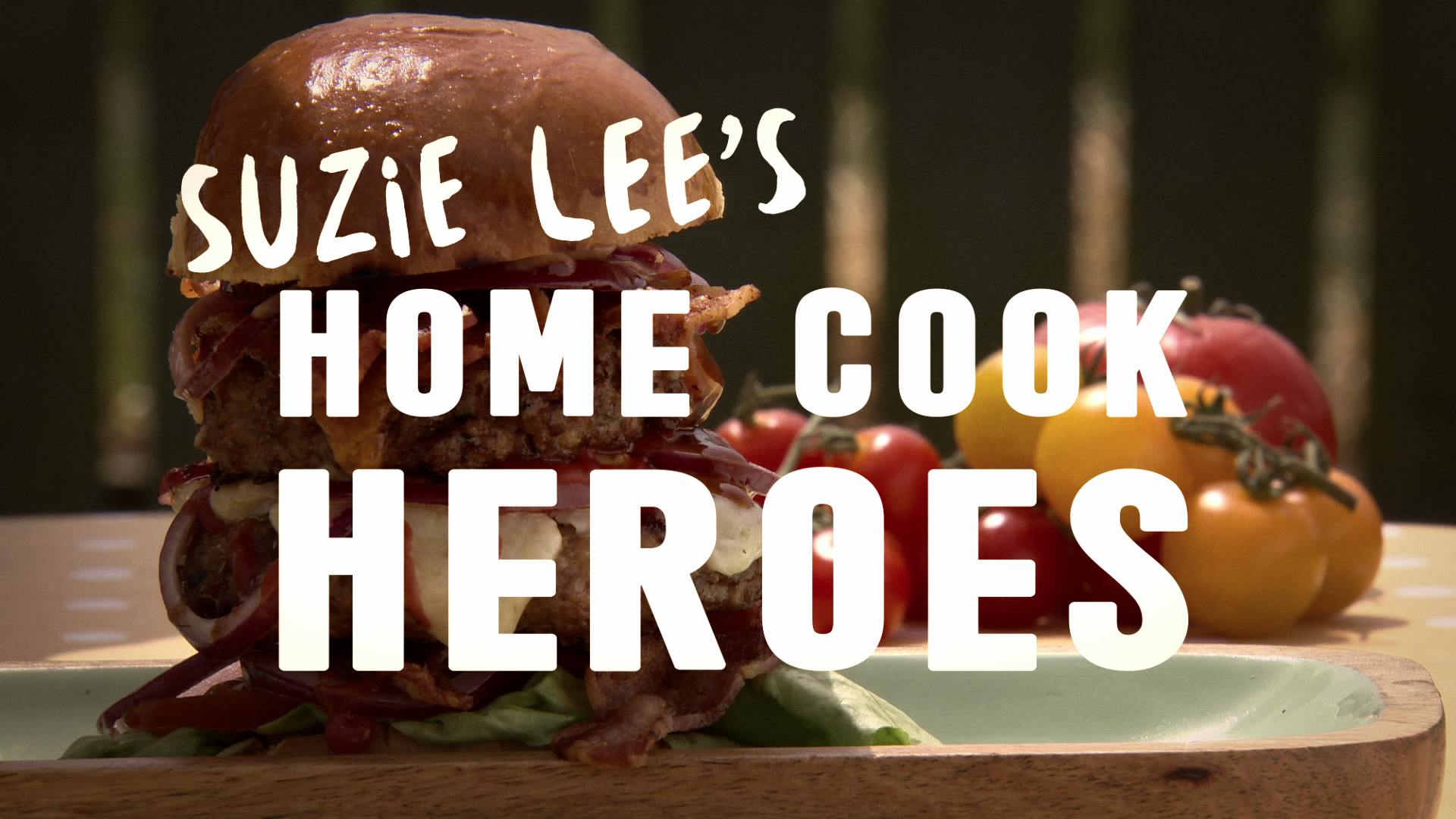 Pages